The strength of Yin and Yang energies and our Jing or Essence in Chinese theory, is the Vitality we receive at the time of our conception and is expressed throughout our lives at different times. 
This class will look at how we can positively influence that Vitality and support our sexual health through Daoist thought and what we've learned in today's health sciences. Dennis will share his knowledge on a number of foods, supplements, herbs and activities to cultivate improved sexual health. The goal is to achieve more strength and satisfaction with your body and it's ability to give and receive. 
Topics Include (but not limited to):
Chinese, Daoist and Western theories on sexual health and aging. 

An assessment of where we are today, based on Chinese and Western concepts of mental, social, biological and sexual markers. 

Practices for re-stoking the fires of today and tomorrow.

What tangible exercises are available for men to support their vitality and deepening of connection?

How can women approach today's challenges while preparing for tomorrow?

Break down of both the male and female cycles of sexual development, influences, maintenance, patterns of disharmonies as well as theories and strategies for optimizing sexual health.
Sign up for an All-Day Vitality Boosting Retreat including a 75-min. Massage, Cedar Enzyme Footbath, Organic Lunch & Informative Presentation!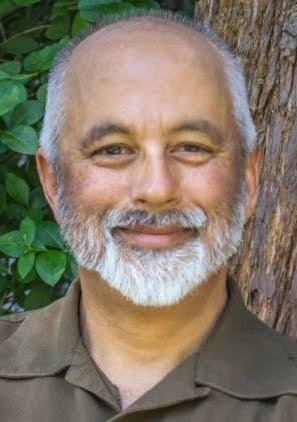 Dennis W. von Elgg is a California State Licensed Acupuncturist. He is also a Diplomate of Acupuncture recognized by the National Certification Commission for Acupuncture and Oriental Medicine.
Dennis earned his Master of Science degree in Traditional Chinese Medicine from the American College of Traditional Chinese Medicine in San Francisco. He has traveled to Sichuan Province in China, working and studying at the Chengdu University of Traditional Chinese Medicine Hospital. Practicing in the inpatient and outpatient departments of the hospital, Dennis worked in a wide variety of areas including pain management, respiratory, GI and liver disorders, diabetes, stroke rehabilitation, age related illnesses and reproductive health.
Since 2002 Dennis has been a professor at the Acupuncture and Integrative Medicine College in Berkeley where he has taught topics on herbology, herbal formulas, diagnosis, acupuncture therapy, modern disease, tongue and pulse diagnosis, and more. Dennis also periodically presents lectures to students and fellow acupuncturists.
He is a frequent guest lecturer at UC Berkeley in the Integrative Biology Department. He brings together a large volume of Chinese Medicine and health topics to students which he thoroughly enjoys, echoed by the testimonials from his students.